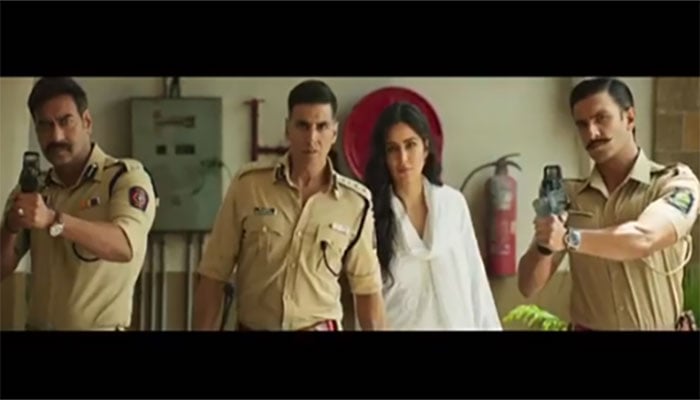 Bolay stars Ajay Devgn and Ranveer Singh, who will make a special appearance in a crime film Sooryavanshi, could participate in the launch event of the trailer for the film.
According to Indian media, Rohit Shetty management SooryavanshiThe trailer will be released on March 2.
The film starring Akshay Kumar and Katrina Kaif in the lead roles will hit theaters on March 24, as the film's creators have announced the pre-announced release date.
The launching ceremony for the trailer will take place in Mumbai on Monday, and the film's creators have asked Ajay and Ranveer to attend the event.
We can note here that Sooryavanshi is the first collaboration of the Bharat actress and Good newwz actor in the direction of Rohit Shetty.
Read Next:
TOP 10 BANKS IN PAKISTAN
2020 ANNOUNCED!
Facebook Comments