It's almost time folks – the release of "Star Wars: Squadrons" is just around the corner. Starting October 3, first person space simulator will pit players against each other in classic dogfighting mode as they pilot X-wings and TIE fighters.
To get into the "Star Wars" spirit, I have listed the top games to play in preparation for their release. It's not easy, with a lot of important titles off the list, but I feel the games below embody the "Star Wars" universe better than others.
"Star Wars: Battlefront II"
I'll be honest, choosing between "Battlefront" and the original "Battlefront II" kept me up at night. Both games are pretty awesome, but "Battlefront II" has a bit of an edge with the expanded galaxy conquest mode and planets available. An updated mode introduces space battles to the series and layers of strategy that the previous series did not have. This third-person action game may be 15 years old, but few can replicate the authentic battles that Pandemic Studios created in the original "Battlefront II."
"Star Wars: Knights of the Old Republic"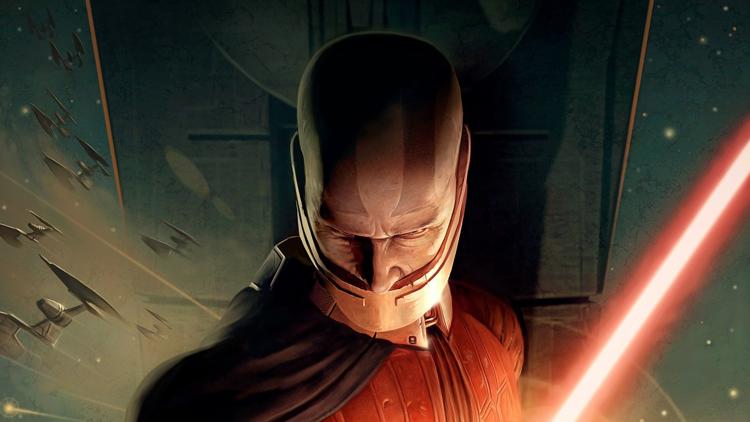 "Knights of the Old Republic" were given when I made this list. The name is probably familiar to most "Star Wars" fans, and if not, I would recommend playing it as soon as possible. This is an absolutely stunning role-playing game (RPG) with some of the most famous characters setting foot in this universe. Having the freedom to customize my Jedi appearance, power-ups, character interactions and, ultimately, the conclusion of my story is more than enough to solidify this as one of my all-time favorite " Star Wars " experiences.
"Star Wars: Empire at War"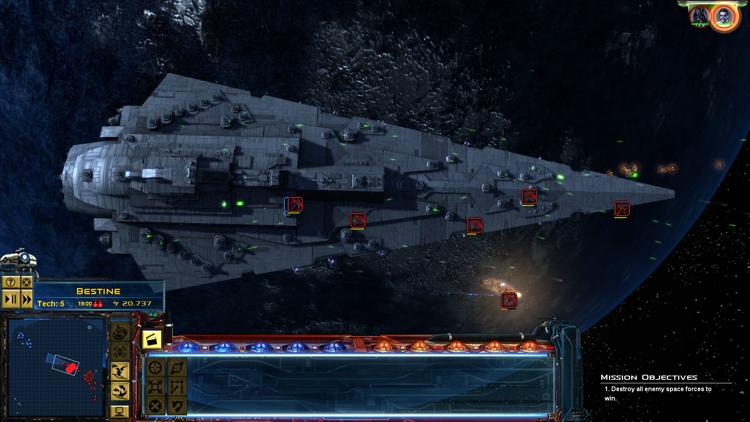 If someone likes real-time strategy (RTS) games, I would recommend checking out "Empire at War." The game starts with the option to choose between the Rebel Alliance, the Empire and, if the player buys an expansion, the rulers of the underworld. The goal is to take over the galaxy one planet at a time through whatever means the player deems necessary. This can involve massive space battles, guerrilla warfare, political corruption and a lot of strategic thinking. It's truly a tactics addict's dream come true and deserves a place on this list.
"Star Wars: The Old Republic"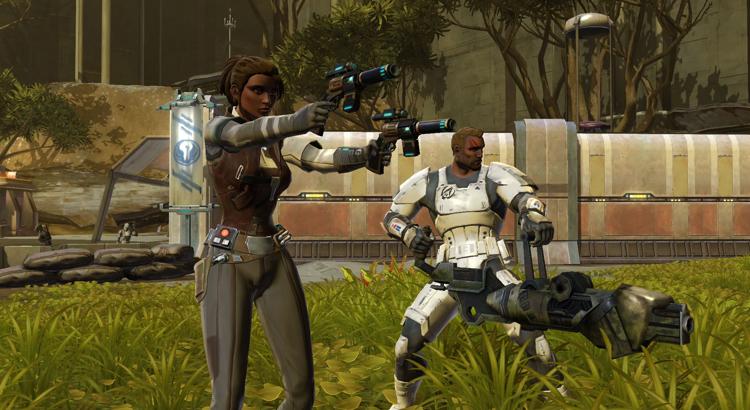 Bioware was in charge of the " Knights of the Old Republic " in 2003, and in 2011, he decided to take the franchise in new direction. "The Old Republic" is a massive online multiplayer (MMO) game that allows players to have complete customization of the kind of journey they want to experience in the world of "Star Wars".
Want to become a bounty hunter who participates in the Great Hunt – a traditional, galaxy-wide event used for bounty hunting and famous bounty hunters – while building your own crew? What about a sith warrior whose sole purpose was to bring down their naive master to prove their worth? "The Old Republic" lets players do both, because it lets them loose to forge their own identity in this brilliantly crafted MMO.
"Star Wars Jedi Knights: Jedi Academy"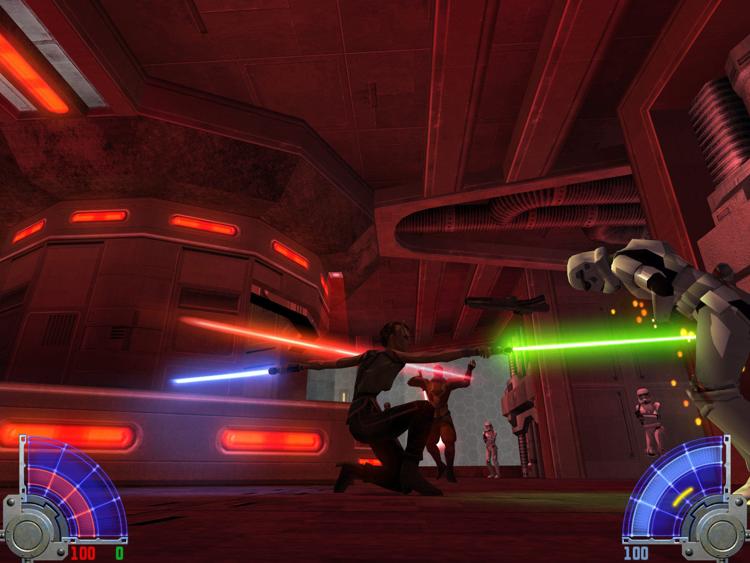 "Jedi Academy" was the last game released in the "Jedi Knight" series, and it's by far my favorite. The story follows the growth and training of new apprentice Kyle Katarn and their struggles with the light and dark sides of forces. At the time of its release, it had the most advanced lightsaber mechanic a game had ever seen and let players choose between a single or multiple bladed lightsaber as their Jedi progressed at the skill level. That may seem like an insignificant and ridiculous feature to brag right now, but that was a huge bonus 17 years ago.
"Star Wars Episode 1: Racers"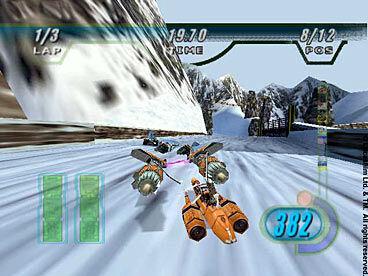 Would this be an accurate list if it didn't include podracing? Of course not. "Star Wars Episode 1: Racer" was released on Nintendo 64 in 1999, and boy, is it still one of the best representations of the sport that is both busy and deadly in podracing. With its dynamic characters and dangerous racing tracks, this is a racing game not to be missed. Luckily, it was recently ported to PS4, Xbox One, Nintendo Switch and PC for the new generation of players to enjoy.
"Star Wars Jedi: Fallen Order"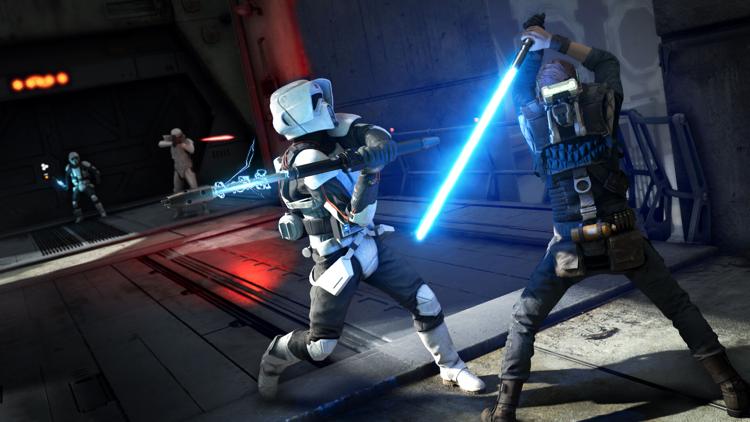 I can't praise "Jedi: Fallen Order" enough. This ultimately proves that games driven by single player narratives still have a place in the "Star Wars" ecosystem. The combat inspired by "Dark Souls" provides a challenging, yet thrilling experience as Cal, the main protagonist, revives his relationship with power. It seems that this is also the start of a new franchise, as Kotaku reported earlier this year Respawn Entertainment was working on the next part.
"Star Wars: Bounty Hunter"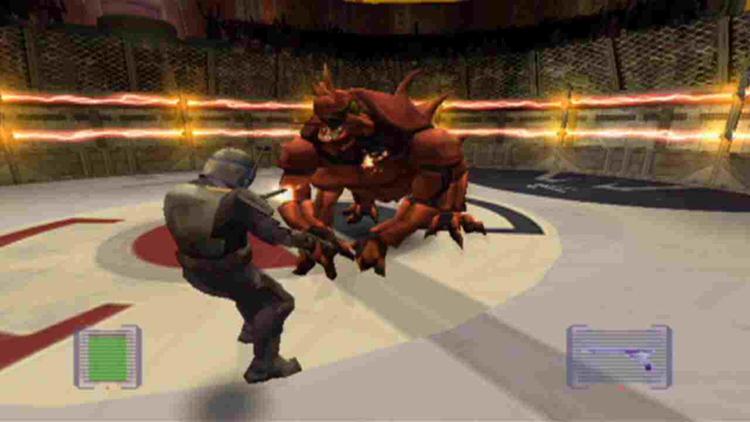 Of course, I saved the best for last. Now, this isn't the best "Star Wars" game when it comes to quality content only. However, controlling the famous Jango Fett and hunting down prizes in this action-adventure game is unmistakably the most creative and entertaining on the list. I never got tired of flying around the Coruscant, breaking into the canteen, conquering my bounty and reaping the rewards just to go hunting for my next target.
Now, that's about wrapping it up, but before jumping into "Squadron," I'd like to give you some respectable designations. "Star Wars: The Force Unleashed" deserves recognition, despite its struggling critically, because it paved the way for a more successful "Jedi: Fallen Order". Also, "Lego Star Wars: The Video Game" deserves the nod too. The fun is simple, and who doesn't love a good Lego game?
Contact Daniel Carter at [email protected]. To find out more about the culture, art and lifestyle of the JMU and Harrisonburg communities, follow the culture table on Twitter and Instagram @Breeze_Culture.