Today, as Kamala Harris is sworn in as the country's first Women, Black and South Asia Vice President, she uses her global platform to highlight emerging black designers.
Fashion may seem like reckless attention at this tipping point in American history, but clothing has an important symbolic power, a fact that does not miss those attending today's inaugurations. Many attendees used their fashion choices to project the values ​​of the new administration, in stark contrast to the Trump administration.
Harris chose clothing that reflected his diversity and support for the Black community, an important signal after the 2020 Black Lives Matter protests. With the world's eyes on him, he wore a purple coat. Christopher John Rogers from Baton Rouge, along with a dress of the same color Sergio Hudson from South Carolina.
Rogers launched the brand in 2016 and won the Vogue Fund Fashion Award three years later. He is known for his use of simple silhouettes and striking colors. Hudson debuted his eponymous label in 2014, namely characterized with a charming silhouette and beautifully draped fabric.
Last night, when Harris attended a memorial for those who died from COVID-19, he wore a camel coat with an asymmetrical curtain on the back, designed by New York-based Kerby Jean-Raymond, who quickly turned his office into an A PPE donation center at the start of the pandemic and have talked about how often designers Black marginalized by the fashion industry.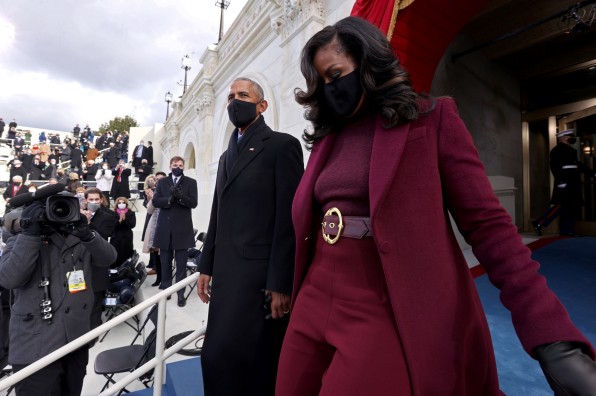 Who is wearing what
The rest of the First and Second families wore American designers. Both President Biden and Second Gentleman Doug Emhoff wore classic Ralph Lauren suits. First Lady Jill Biden wore a navy, wool, and velvet coat, along with a matching dress from Makarian, a four-year-old label from American designer Alexandra O'Neill. Especially the many women at the inauguration – including Kamala Harris, Jill Biden, and Michelle Obama – dressed from head to toe in the same color, perhaps to symbolize community and unity.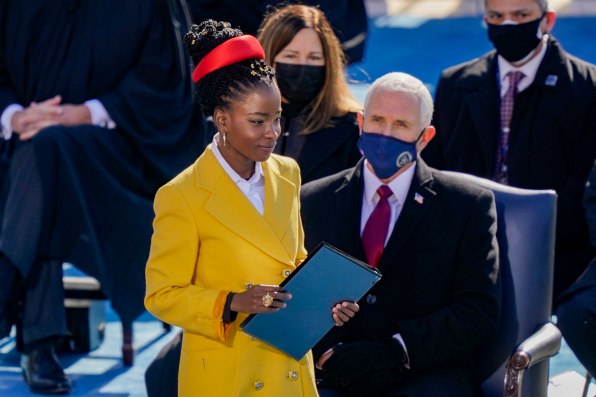 In the middle of the crowd, several other participants stood out. While his colleagues wore prim wool coats, Senator Bernie Sanders appeared in a practical puffer jacket, along with an oversized pattern. gloves made by a school teacher in Vermont from recycled plastic wool reused from old sweaters. Meanwhile, Lady Gaga is singing the national anthem, wearing a bright red ballgown skirt and a fitted blue sweater with a large pin on it that looks exactly like the Mockingjay symbol from the Hunger Games. The look was designed by American designer Daniel Roseberry of Schiaparelli, and the pin was supposed to be a dove, to symbolize peace. Amanda Gorman, the 23-year-old Poet Poet, wears a striking Prada ensemble consisting of yellow coats, red headbands and different face masks. He's wearing a ring featuring caged birds in honor of Maya Angelou I Know Why the Caged Bird Sings.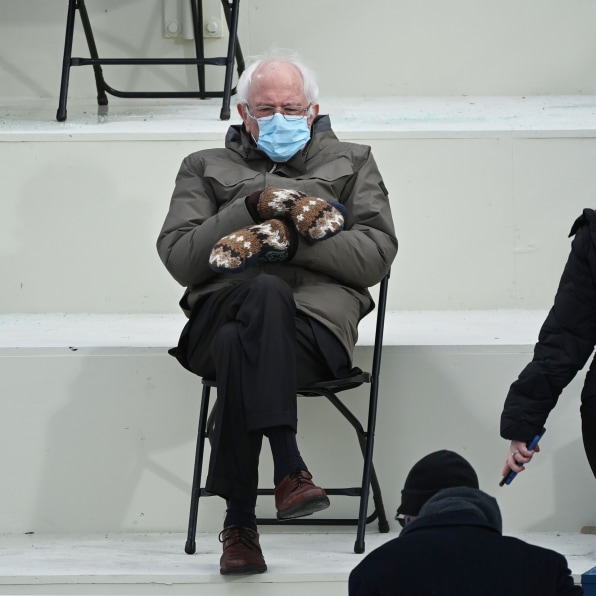 Looking ahead
In some ways, Harris took a page from Michelle Obama's fashion manual. The former First Lady realized that her clothes would be carefully studied, so she chose to direct observers' attention to up-and-coming black designers like Maki Oh and Duro Olowu, along with other color designers, including Thakoon and Prabal Gurung. At today's inauguration, Obama also opted for the Hudson outfit: flashy eggplant trousers with a gold belt, and a matching coat.
Related: The shameful and sexist history of suits
But it is important to note that Harris is different from Obama in terms of the role of government. And the fashion choices of women political leaders are often scrutinized, however unfair. From the first woman elected to Congress in 1917 to 1993 – when newly elected senator Carol Moseley Braun unknowingly showed up to work in an Armani trouser suit – there was an unwritten rule that women shouldn't wear suits: They are symbols of male power. . Over the last two decades, and especially in the last four years, there has been an important change: Women in the office and those running for office, not only wear the suit, but also use it as a symbol of women's power by wearing bold and colorful clothing. color. Hillary Clinton paved the way with him rainbow pantsuits; Harris often chooses pink and white panties, and regularly pairs his signature blazer Talking sneakers.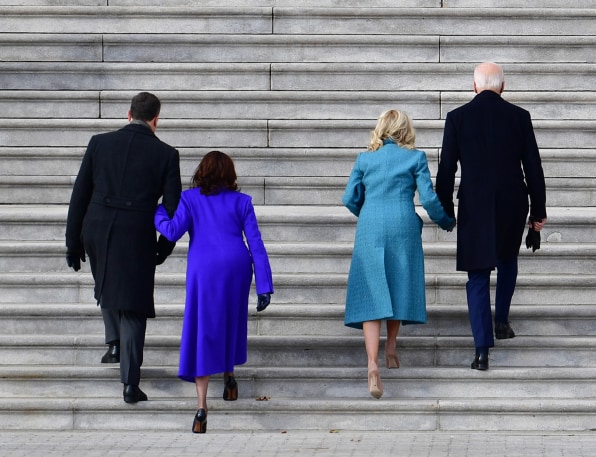 As the first female Vice President in the United States, Harris paved the way in many ways. At the inauguration, she styled her tenure with fashion choices that project her inclusive worldview. In the years to come, we will see how she continues to wear clothes to celebrate this new era of female leadership.