[ad_1]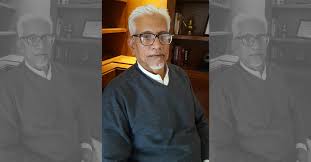 ISLAMABAD: The government has appointed former finance minister, Dr Waqar Masood Khan, as head of the newly created "Subsidy Cell" to target, subsidies allocated in the budget, a national daily reported.
A circular issued by the Finance Division on Monday stated that Prime Minister Imran Khan had appointed Dr. Waqar Masood as head of the "Subsidy Cell" in the Ministry of Finance, and he would work on an honorary basis. Relevant officials, from the Ministry of Finance and from all other ministries and divisions, who deal with the subject of subsidies must provide all the assistance needed for "Subsidy Cells".
The Composition and Terms of Reference (ToR) of the "Subsidy Cells" will be notified in due course. While chairing a meeting of think tanks formed on the economy last week, the prime minister directed his Adviser to Finance, Dr. Abdul Hafeez Sheikh to establish cells to review subsidies provided for each sector and submit recommendations for the effectiveness of subsidies. A source at the Ministry of Finance said there was a leak in the subsidy and that it had to be installed to ensure that the subsidies allocated reached those in need.
[ad_2]

image source