Hogg included two Pakistani legends in Test XI of all time
The 49-year-old chose an interesting lineup of players who featured the best players who have ever set foot on cricket ground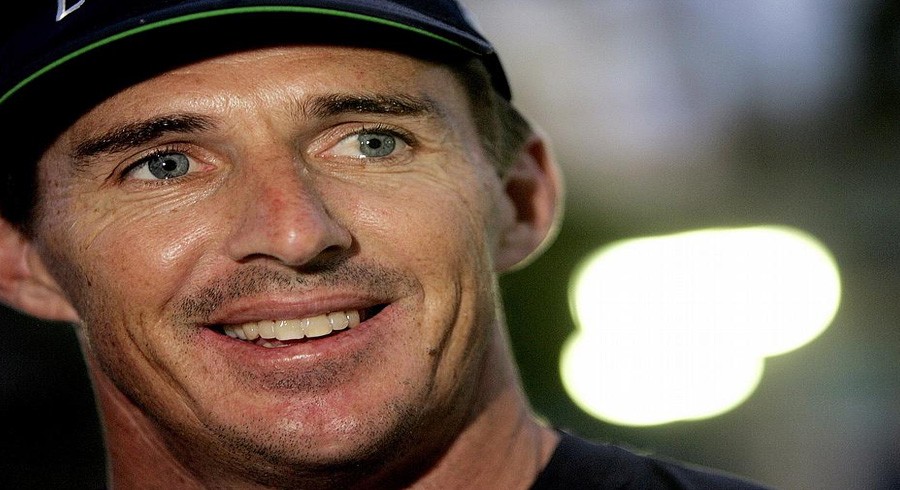 PHOTO: Reuters
Former Australian leg-spinner, Brad Hogg, when responding to a tweet, revealed Test XI of all time which included the legendary Pakistani duo, the versatile Imran Khan and batsman Javed Miandad.
The 49-year-old chose an interesting lineup of players who featured the best players who have ever set foot on cricket ground. He included Pakistani Javed Miandad along with legendary Indian batsman Sunil Gavaskar who formed a dream combination at the top of the order.
READ ALSO: Nehra was open about throwing abuse during Pakistan's ODI in 2005
Hogg then created a legendary quartet in the middle sequence consisting of Sir Vivian Richards, Brian Lara, Brian Lara, Sachin Tendulkar, and David Gower from England.
The foot spinner included Jack Russell from England in the legendary Pakistani goalkeeper slot, Imran Khan was included to provide the balance needed for the team.
The 49-year-old includes two West Indies pacers duo Joel Garner and Malcolm Marshall, while including legendary Australian spinner Shane Warne for a miraculous leg spin.
Brad Hogg all Tests of all time playing XI:
Javed Miandad, Sunil Gavaskar, Viv Richards, Brian Lara, Sachin Tendulkar, David Gower, Jack Russell, Imran Khan, Joel Garner, Malcolm Marshall, Shane Warne.