We've all heard the ancient anecdote that imitating is the best form of flattery. But, is it flattery or a joke when two celebrities try to shake the same design aesthetic but are separated for months and borders?
If you remember, Bollywood's favorite diva, Kareena Kapoor Khan, swings a beautiful and light mint sari by Urvashi Sethi to Sharma Kapil's performance late last year when he went around promoting comedy plays Newwz is good. The young star starred next to Akshay Kumar, Kiara Advani, and Diljit Dosanjh in the film.
The peak of the sari is the widely known nickname of Kareena, Bebo, which is plastered on pallu in amazing calligraphy.
Now, exactly 7 months later, Pakistani actor Noor Zafar Khan poses in a pink petal sari by Minaahil Umar on his Instagram, looking radiant as usual. But what interests us more than the sari itself is the name 'Noor' painted above pallu, exactly the same script as Bebo!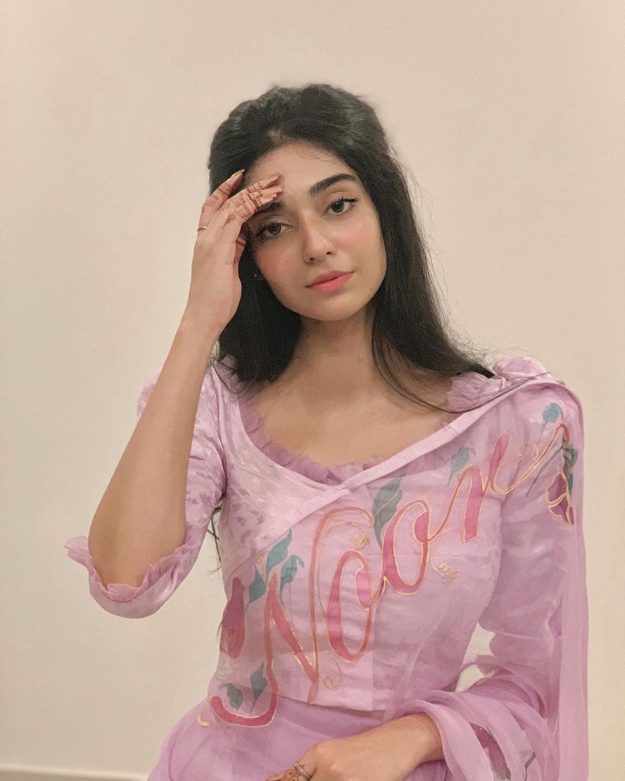 Think it's a coincidence, the effort to flatter the ultimate diva, Kareena, or more?
Side by side comparisons clearly show the difference in style – while Kareena, styled by Rhea Kapoor, keeps her hair pinned to the bun and makes some loose romantic strands, Noor chooses to leave her hair down, pinning back the front layer.
The two also combined a very different blouse from a sari with Kareena choosing a one-shoulder blouse, showing off the other completely. Noor, on the other hand, paired hers with a full sleeve blouse that was more polite and frill-detailed.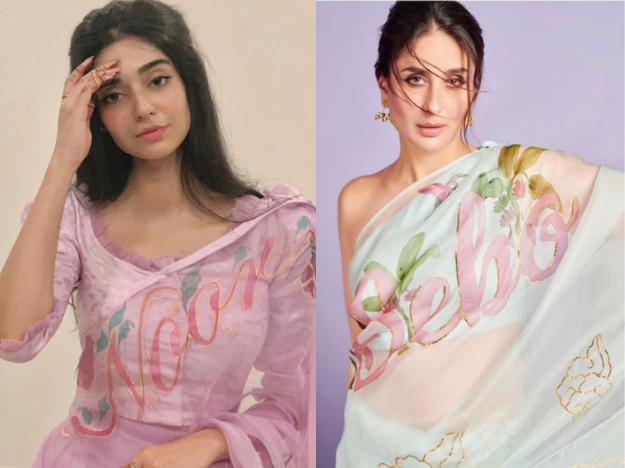 However, the leaves, flowers and calligraphy in the sari are identical! What do you think it is; fashion face-to-face or rip-off?
Have something to add to the story? Share in the comments below