Watch Blues vs Chiefs live on Sky Sports Action & Main Event on Sundays starting at 4am; repeated at 10 am on Sky Sports Action
By Reuters
Last Updated: 7/25/20 8:16 a.m.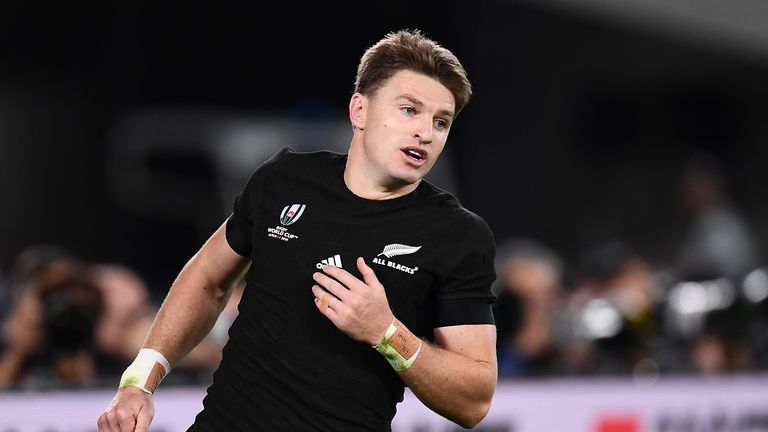 Beauden Barrett was unhappy with the remarks he received from Hurricanes fans last weekend and hoped that the New Zealanders would stop scoffing at opposition teams.
Barrett made his first appearance in Wellington last weekend since his move north to the Blues after nine seasons with Hurricanes.
The 29-year-old, a fan favorite in Wellington who helped Hurricanes for their Super Rugby title in 2016, was ridiculed every time he touched the ball at a loss of 29-27.
"That makes you wonder, right? How much can you do for the franchise and then be accepted as such," Barrett said Newstalk ZB.
"I gave them the benefit of the doubt, it could have been scoffed with a smile on their faces at the same time; but I saw it as scorn."
Barrett added that although he was disappointed with the reaction of Hurricanes fans, he was generally uncomfortable with all the scorn in the rugby match.
New Zealand rugby fans are famous for their stoic support for the national team, but the crowds are very outspoken in deriding foreign parties, especially from trans-Tasman neighbors, Australia.
"I don't think it's fair to be fair, I've never liked it," Barrett said, who started with fly-half for the Blues against Chiefs on Sunday, life goes on Sky Sports Action.
"When we have an Australian team playing in New Zealand lately, every time that happens I just cringe.
"There is no place for that in rugby in New Zealand."