Western Australia is making major changes to COVID-19 restrictions, by loosening interstate border rules to reopen to other states sooner after closure.
Key points:
WA borders will reopen after 14 days without community deployment
Mark McGowan said he would not hesitate to reintroduce harsh borders
New Zealand tourists can arrive without quarantine starting April 19
WA will open its borders to travelers from other states where there have been 14 days without community-borne coronavirus cases, down from 28 days.
The new 14-day benchmarks will mean that, pending no further outbreaks, Queensland will be classified as a 'very low risk' state from Monday, 19 April.
Prime Minister Mark McGowan said tough borders would continue to be used when needed.
"While these changes are very positive, Western Australians must not underestimate the virus and its ability to disrupt and destroy lives and livelihoods," he said.
"Less than two weeks ago Queensland was locked in three days after the outbreak, and while our border arrangements allow for safe travel, it is also a quick and effective step to stop the virus.
"That's why I will not hesitate to restore tough borders if we need to protect Western Australians from COVID-19."
The WA government has confirmed travelers from New Zealand will be allowed into Western Australia without being subject to quarantine starting April 19.
McGowan said New Zealand would be treated as another Australian jurisdiction and would be classified as "very low risk".
Perth Stadium allows 100 percent capacity
The government also announced that starting at 12:01 am Saturday, April 10, it will raise the capacity limit for certain indoor and outdoor venues with fixed seating to 100 percent, including Perth Stadium.
Other venues that have 100 percent capacity include an auditorium and amphitheater, theaters, concert halls, cinemas, comedy halls and performing arts centers.
But the 75 percent limit for restaurants, clubs and cafes with dedicated seating, and the two-square-meter rule for pubs, nightclubs, bars and other musical events, will remain in effect at this stage.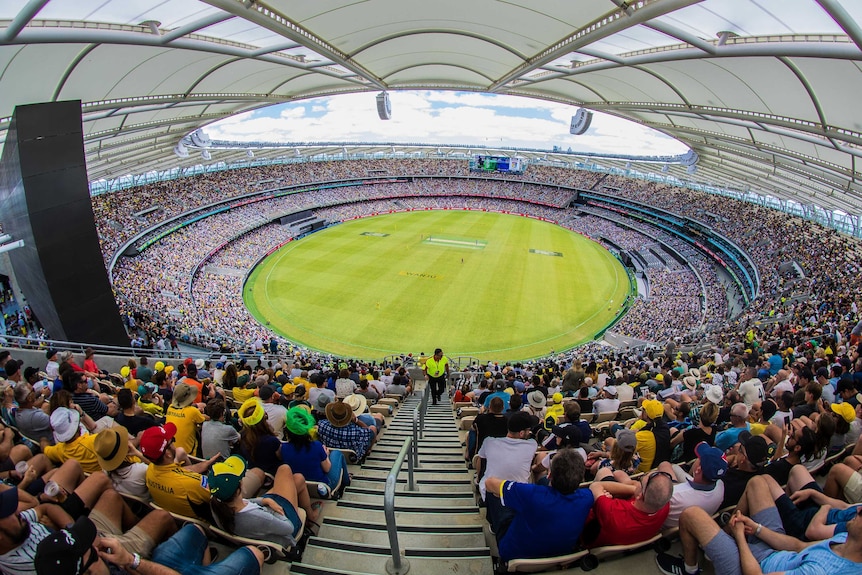 "However, in the context of continued absence of community transmission and vaccine launching for vulnerable groups, the CHO (Chief Health Officer) anticipates that the benefits of maintaining last physical distancing and mass collection can be mitigated and can be eliminated," said Mr. McGowan.
"To that end, the CHO has recommended that the situation be reviewed within one month, with further advice to be provided."