A few years after Microsoft began to withdraw from the smartphone market, the company now seems to be trying to reenter.
Microsoft is teasing new phones at the annual Surface press event on Wednesday. The new device, called Surface Duo, can be folded with two 5.6-inch screens side by side and work with Android.
"You will talk about it as a telephone, and I understand," Panos Panay, head of Microsoft products, said at the event. "And you will talk about it as a communication tool, and it certainly does both things very well." However, he added, "make no mistake, this product is Surface."
However, in an unusual step, Microsoft teased the product well before it was expected to enter the market. Surface Duo will be launched in the 2020 holiday season, more than a year from now, according to the company.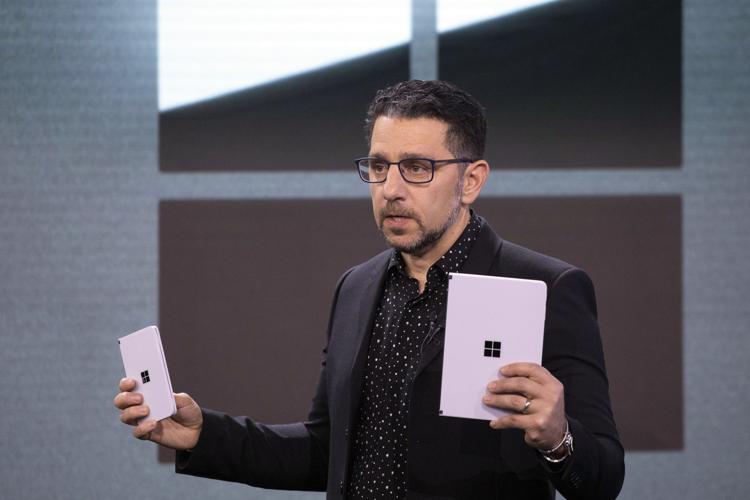 On the contrary, it has recently developed rapidly by focusing not on consumers, but on corporate customers. Under CEO Satya Nadella, the company has made years of successful betting on cloud computing, positioning it as one of the two dominant players in this fast-growing market along with Amazon.