Guarantee your success
With Vostro 5402, you can best experience productivity. It has a robust advanced design and advanced video conferencing functions to ensure the best working day.
Click here to learn more
advertising
Spotify The company announced at its Stream On event that it will soon be available in 12 Indian languages. Spotify, a popular audio streaming service with more than 340 million active users in 93 countries/regions, announced its expansion plans earlier this week. The company will launch products in more than 80 new regions and will add more than 36 new languages ​​to music streaming applications.
Spotify also announced its HiFi service in its Stream On event, which will enable users to listen to high-quality music from later this year. In addition, the company has released many new music and podcast features for creators, artists and producers. This is everything that Spotify announced during the Stream On event.
Spotify supports 12 Indian language versions in more than 80 countries/regions
Spotify announced that it will add more than 36 new languages ​​to the application, including 12 Indian languages. This means that Spotify will include Hindi, Gujarati, Bopri, Kannada, Malayalam, Marathi, Odia, Punjabi, Tamil, Thai Provided in regional languages ​​including Lugu, Urdu and Bengali. The new language will be added to Spotify later this year.
In addition, audio streaming services are also released in more than 80 countries/regions, including Bangladesh, Bhutan, Nepal, Pakistan, Sri Lanka, etc. Spotify will provide its global catalog in these countries, and plans to add more regional content later.
With this feature, Spotify aims to reach more people around the world through its library of more than 70 million audio tracks and 2 million podcasts. According to this year's expansion plan, Spotify will provide services in more than 170 regions, serving more than 1 billion listeners.
Spotify HiFi service will be launched later this year
Spotify HiFi allows users to listen to music with high quality, which greatly pleases the artists and production staff who have been looking forward to this feature. In this way, users can get more depth and clarity when listening to music on Spotify HiFi. The service will be released in selected markets later this year, and will play CD-quality music, providing lossless audio formats across devices and speakers that support Spotify Connect.
For the latter, the company is working with "some of the world's largest speaker manufacturers to use Spotify Connect to make Spotify HiFi reach as many fans as possible."
Spotify and WordPress partners for podcasting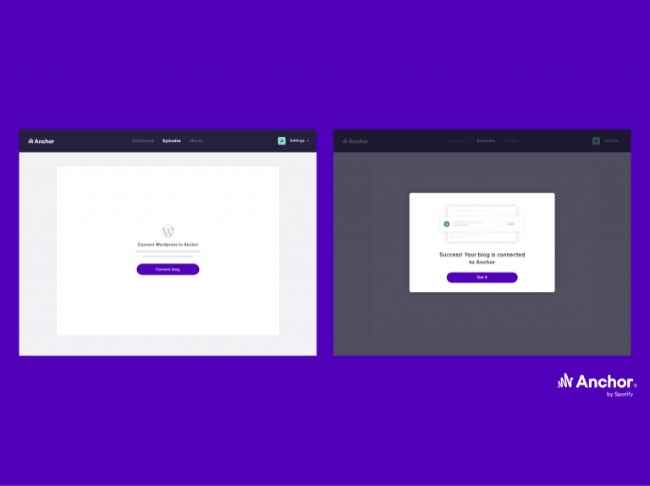 Spotify announced a partnership with WordPress, which will enable users to convert written content into podcasts. Several WordPress-based websites have installed new tools released in cooperation with Anchor and WordPress, and can publish podcasts directly from written articles.
Now, artists and creators can also create WordPress-based websites so that they can publish podcasts directly on Spotify.
Spotify announces new podcast
In its Stream On event, Spotify also announced some new podcasts that will be released this year. Rebels: The eight-part series of films born in the United States led by President Barack Obama and President Bruce Springsteen, they understand their friendship deeply and grew up in their hometown. The description read: "Throughout the season, President Obama and Springsteen will explore themes of race, fatherhood, marriage and the future of America."
Spotify also announced the second season of the "Tell Them I Am" podcast series, which includes stories from Muslim voices, including activists, artists, actors, and more. It is hosted by Misha Euceph and will be released in April.
Spotify revealed that as part of a multi-year agreement signed with Warner Bros. and DC Comics in 2020, the first project Batman Unburied will be released this year. The series is produced by David S. Goyer, and the characters include Superman, Louise Lane, Wonder Woman, Joker, Catwoman, Katana, Riddle, Batgirl and Harley Kui because.
Spotify also announced a partnership with Russo Brothers entertainment company AGBO. In this way, AGBO and Spotify plan to bring some exciting stories on the platform.
label:
Spotify
Spotify India
Spotify Stream On
Spotify update
Spotify Hindi
Spotify ID
Discover a new country
Spotify WordPress partners
Spotify HiFi
Spotify podcast
Spotify user India