America's Cup: The Emirates NZ team releases the Defender build video
by Emirates Team New Zealand Nov 24 5:15 PM PST
November 25, 2020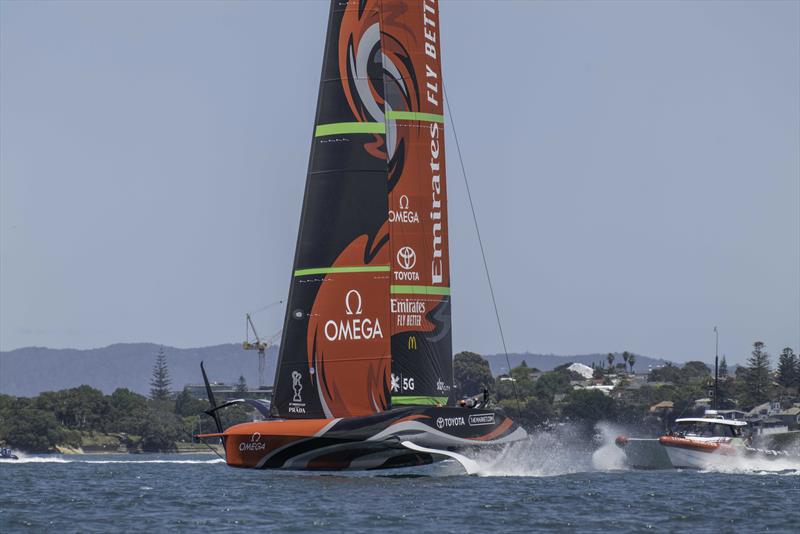 The Emirates New Zealand team sailing on their AC75 Te Rehutai at Waitemata Harbor in Auckland, New Zealand © Hamish Hooper / Emirates Team New Zealand
The Emirates New Zealand team has released a rare video showing the construction of their second generation AC75, which was built at the team's dedicated construction facility on Auckland's North Coast.
The video is more than just your team's usual video – it shows the start of the design, construction of the tool and then production, plus comments from those involved, and how the team coped with COVID-19 and the five missing weeks.
For the record, the AC75 took 75,000 man hours to build, and more than 90,000 hours to design. A team of 50 people was involved in the construction of Te Rehutai following the need to catch up to the 8,000 work hours lost from a critical project path due to the COVID-19 lockdown in New Zealand in April 2020.