KARACHI:

On March 8, 1983, 200 women activists opposed General Zia-ul-Haq's military dictatorship by staging public demonstrations in Lahore, despite martial law in effect at the time. Images of the same women being beaten by police still disturb the collective conscience but are fleeting in our society.
They were iconic women from the Women's Action Forum (WAF) and the Association of Women Lawyers of Pakistan (PWLA) who demonstrated at the Lahore High Court to petition against the law of evidence. this reported that when these women reached the high court of Lahore, the revolutionary poet Habib Jalib joined them in their demand for an egalitarian society. Several hours later, he was also beaten.
Photo: Police brutality during a demonstration in Lahore on 12 February 1983, courtesy of the Shirkatgah Women's Resource Center.
Nearly four decades have passed, and on the same day in 2018, another group of iconic women mobilized their network for a much bigger protest in the port city of Karachi. Coinciding with World Women's Day, they called the event the Aurat March, which has since grown to become an inclusive platform for sexual minorities and marginalized groups in general.
While last year's pledge demands emphasized bodily autonomy, this year, the Aurat March aims to highlight the patriarchal violence and discrimination faced by women and sexual minorities when accessing healthcare in Pakistan.
Why line up tomorrow?
"The Aurat March Lahore '21 will focus on us healthy to masail [healthcare struggles]. We have also included it in our manifesto and demand charter on social media in Urdu and English, "Noor, a 21-year-old organizer who requested partial anonymity, said. The Express Tribune. Afraid the marches would decline this year due to the pandemic, we asked Noor if he and his fellow organizers were ready for a decrease in numbers.
"On the other hand, there is a chance that the number of participants could increase this year," he said. Although domestic violence was exacerbated around the world amid the initial lockdowns, according to a report by Security, limited access to health facilities exacerbates the situation for women and sexual minorities in Pakistan. "For trans and other marginalized communities, sources of income and access to basic health facilities that were previously limited have become almost non-existent so far," said Noor.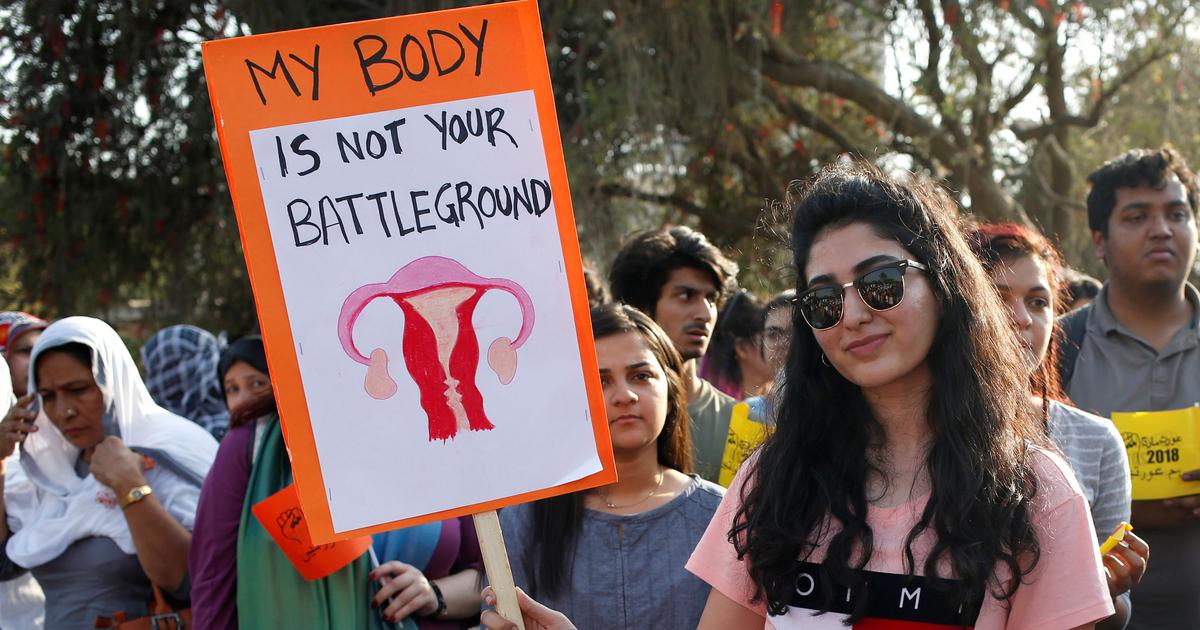 Photo: Akhtar Soomro / Reuters
A recent tweet by the Aurat March's official Twitter account read, "In hospitals, trans people are not given treatment, even in cases of severe trauma. Murder, physical and sexual violence against the transgender community is rampant. Emergency treatment refusal [makes things worse]. The same rejection led to the death of Aleesha – a transgender originally from Peshawar – in 2016. It is the first case of a transgender murder that has received media attention. "
Dr Sher Shah Syed, a leading specialist in maternal health and social workers, acknowledges that there is a strong bias in our health care system towards marginalized women and communities. "Our health care system is not female friendly and not at all transgender friendly," Syed said The Express Tribune.
"Even the largest hospitals in Pakistan do not pay the attention they deserve for female patients. There are cases where women die even before being treated because there are no emergency wards available for them. As far as the transgender community is concerned, there are no hospitals that treat them like humans. They were not provided with any health care facilities. "
According to Syed, the central issue for women is the lack of authority over self-medication, even after being treated. "They are not allowed to make decisions about their own bodies. People who come with them can call during their labor, their pregnancy, "she exclaimed. "I have also seen so many underage girls married to men as young as 40 being taken to the emergency room on their wedding night, what if not patriarchal violence?"
Larger image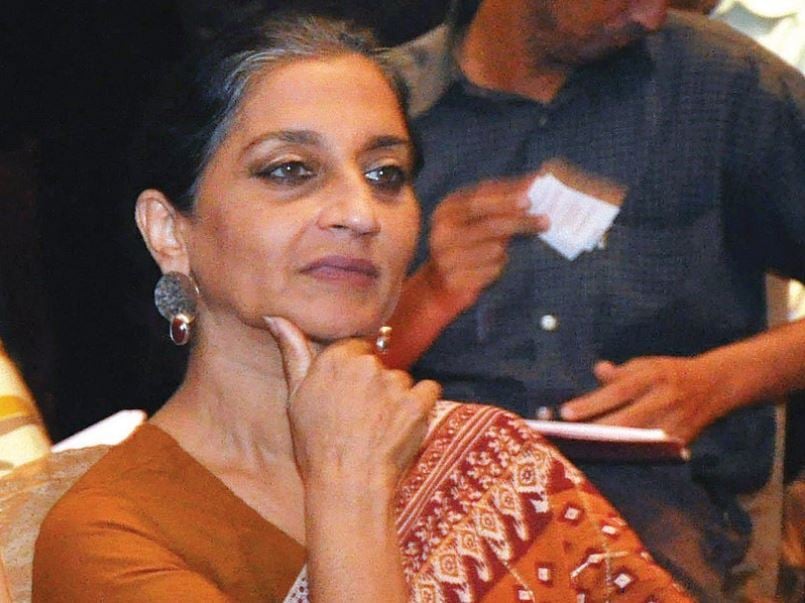 Sheema Kermani, founder of the leading women's rights organization Tehrik-e-Niswan claims that while there are certain areas of focus, Aurat March Karachi will continue to address pervasive issues such as patriarchal violence.
"This year's Aurat March as a whole aims to overcome patriarchal violence in all its forms, "said Kermani The Express Tribune. "We feel that nothing has been done by state institutions to curb violence against women and transgender people. Naturally, that violence then takes root in our health care as well; even women in health care are being targeted. "
There are many clearly laid out points for this year's march, but the patriarchy is a mortal enemy who will be championed and highlighted in every possible way. "Because we always handle patriarchy, we will focus on violence that has been neglected by society and all its institutions," concluded Kermani.
Controlling controversy
It is said that "when you can't convince them, confuse them." But most people prefer to remain confused, and that is something the Aurat March has fixed the last three years. People who refuse to study last year's manifesto insist that 'Mera Jism Meri Marzi' is a woman's way of telling society she wants to run around naked.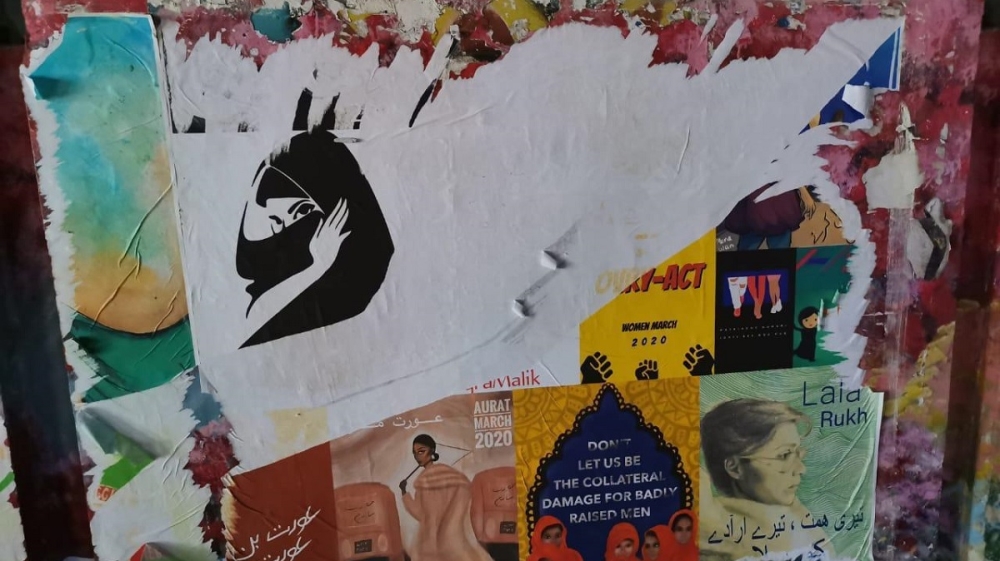 Photo: Vandalized poster of the Aurat March in Lahore [Amal Awais Chughtai/Al Jazeera]
What if a similar confusion arises this year and another rival march occurs? "The sensational Aurat March slogans always bring us to the limelight in a negative way, "sighed Noor. "But what people don't understand is that the Aurat March is more than just its slogans," he added.
"Anyone's slogan is their expression of a problem. The whole movement, which it represents, has many layers; it was much bigger than a plaque. "He went on to clarify that sparking controversy was never the intention of any of the parades. "Nobody wants to be hated and threatened. But everyone wants to reveal the truth. The truth may even seem aggressive, but what else could you expect from someone who has been silenced for so long? He asked.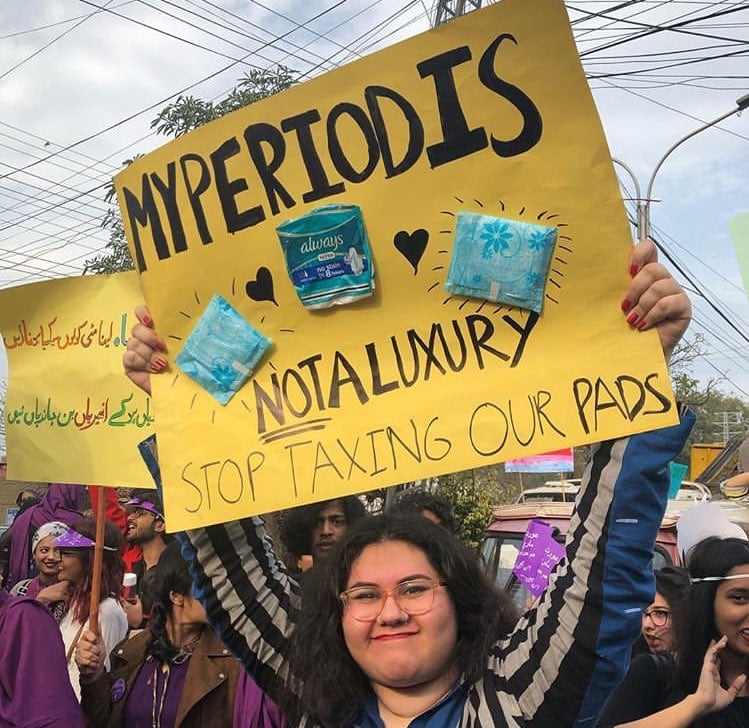 Photo: Publicity
SOUP
The Lahore Aurat March will take place at the Press Club at 2pm onwards while the Karachi Aurat March will be held at Frere Hall at 3pm. The committee has ensured crowd control, along with implementing a six-foot distance between the demonstrators. All protesters are required to wear masks and in the event of an emergency, PPE will be served at the gate.
Have something to add to the story? Share in the comments below.