Linux smartphone maker Pine64 has launched its new PinePhone Convergence Package phone, which can be used as a PC after plugging in an external display and keyboard. The device is only available for $199 and is mainly aimed at Linux enthusiasts.
of Loose call Linux smartphones are based on Alpine Linux-based PostmarketOS and can be used in smartphone and desktop modes.
The smartphone mode works just like Linux-based phones expect, and the desktop mode currently functions like the second screen of the device, which means more features will appear soon.
Entry-level smartphone as a desktop?
Internal PinePhone Fusion Software Package By today's standards, this smartphone is quite modest. The smartphone is equipped with a 5.95-inch display, a resolution of 1440×720, and is powered by an Allwinner A64 SoC with four energy-saving Arm Cortex-A53 cores and Mali-400MP2 GPUs. GB RAM and 32 GB eMMC storage. The phone has a 5 MP main camera and 2 MP selfie camera.
The main components that turn PinePhone into a PC-like device are its USB-C docking station, which has HDMI display output, two USB Type-A connectors and a 10/100Mb Ethernet port.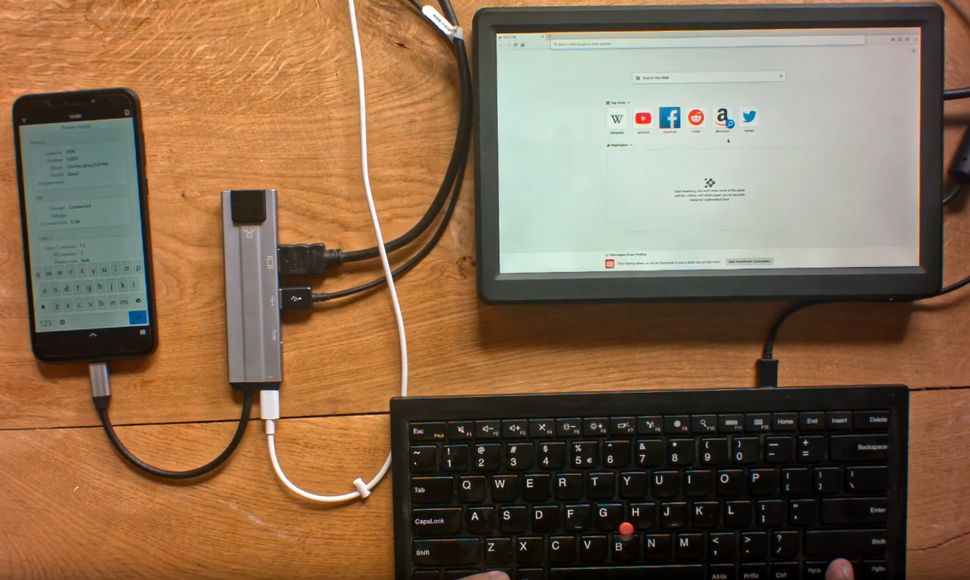 HP's Elite x3 Windows Phone 10 phones or Samsung's smartphones equipped with DeX software have no idea of ​​using a smartphone with an external display and keyboard to run certain applications.
Perhaps, because the Linux community generally prefers to try its gadgets (and their time), Pine64's PinePhone Convergence has a better chance of being actually used as a desktop by the owner. At the same time, considering that the overall functionality of the smartphone itself is moderate, it is difficult to imagine that it will succeed as a product.
by ZDNet