New year, new phone; The first HONOR phone for this year is the HONOR 9X Pro, which has some subtle but interesting enhancements. Being a pro version of HONOR 9X, there is no doubt that the two phones have quite a lot in common, but more importantly, does the difference make the 9X Pro device more worthy of value? You must read on to find out.
HONOR 9X Pro has a 6.59-inch FullView LCD screen that is paired with a pop-up camera. It's great that we get a real full screen experience with this display and also has a good brightness range, but the screen leans to a cooler temperature by default, so you'll see that it's a little bluish if you put it next to the other phone. However, this can be easily corrected by adjusting the color temperature of the screen in Settings, so that is not a problem for me.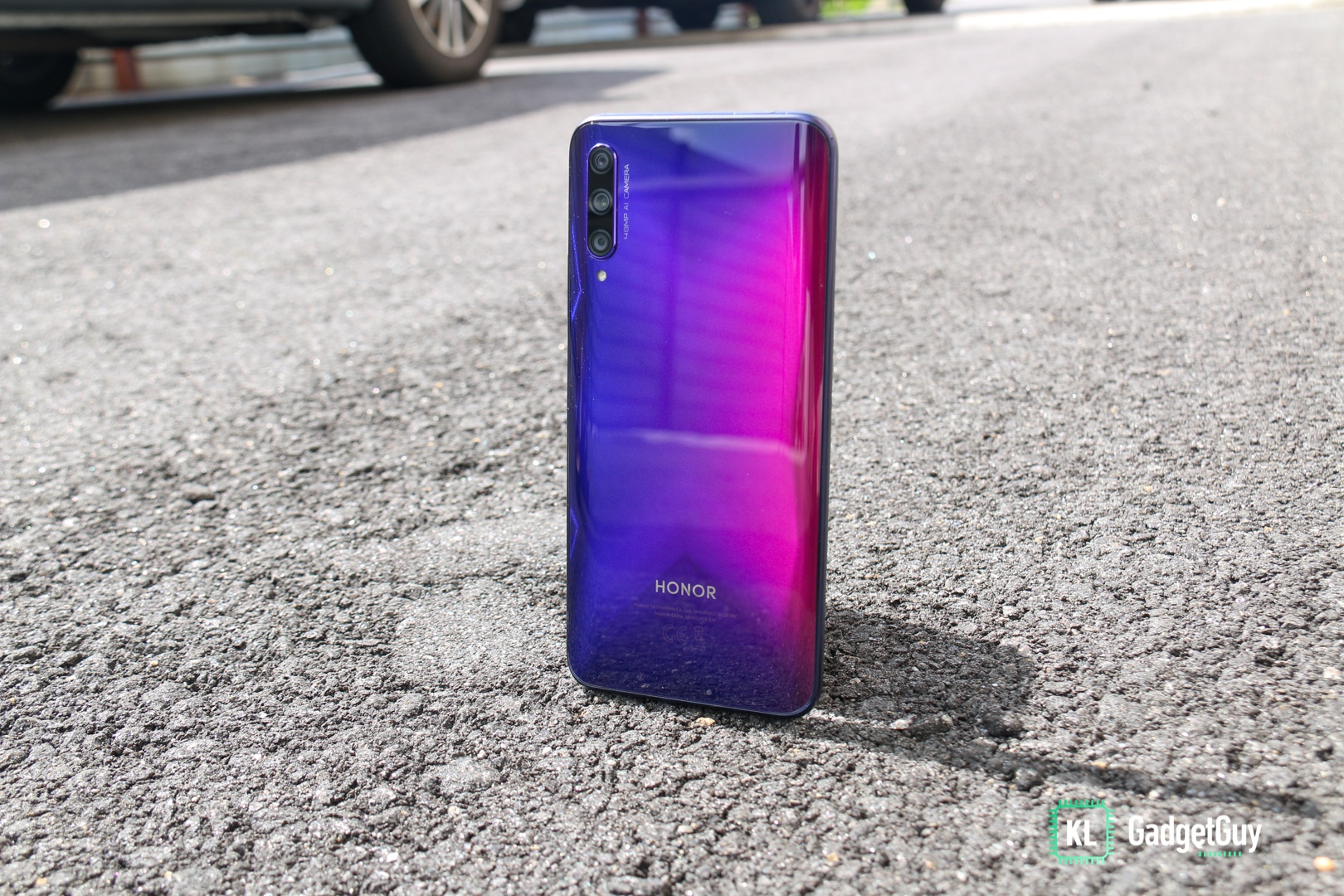 This time, HONOR turned the fingerprint sensor mounted back to its side, which means that the mobile power button is also now a fingerprint reader. So far it has been reliable and thanks to relocation, the overall look of the cellphone looks a bit better. Now, the unit that I have with me is in Phantom Purple and I think many will find the color gradient to be quite interesting, but more importantly, this phone is not a fingerprint magnet.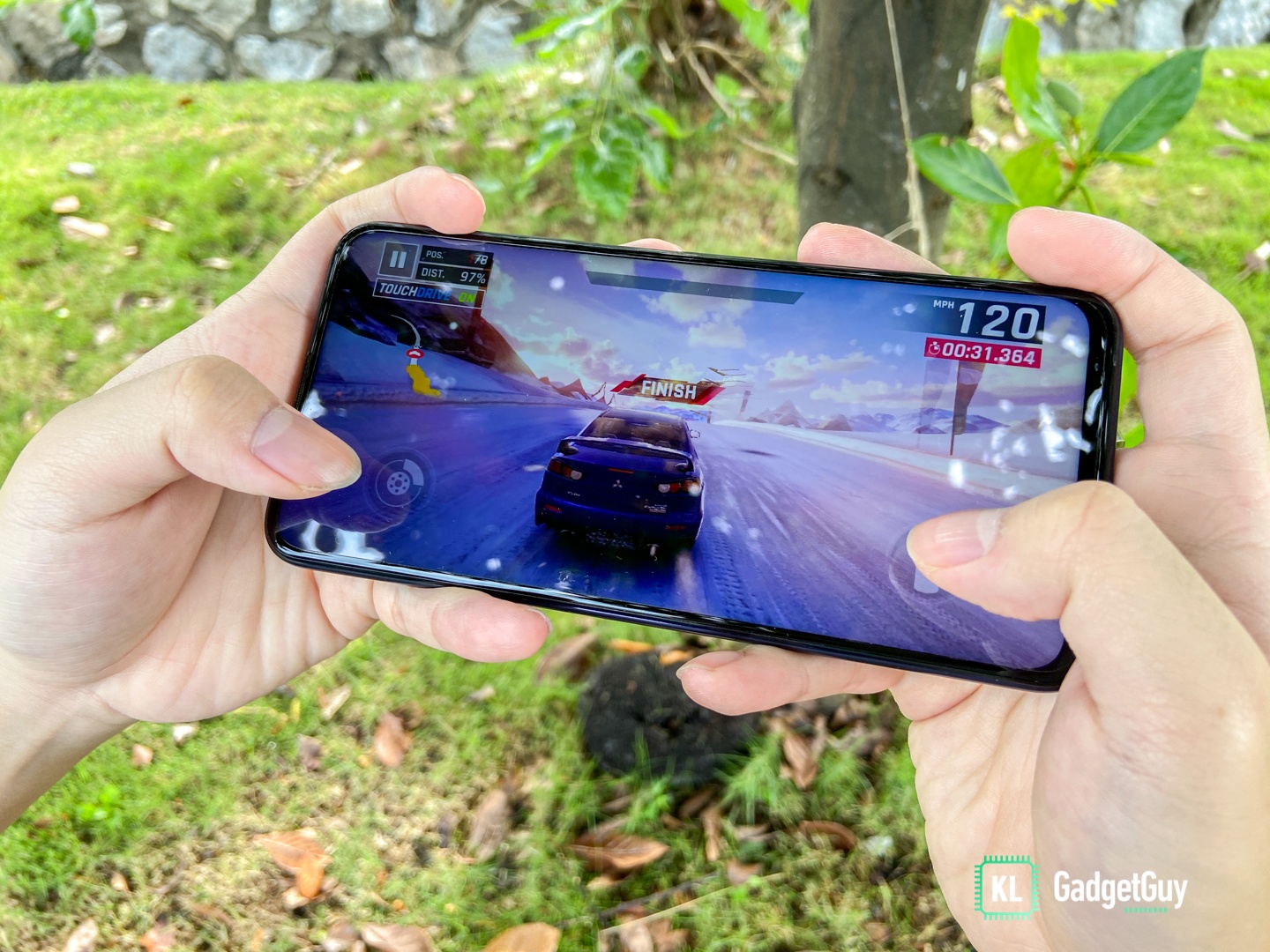 Apart from not getting fingerprints on all mobile phones, there are also other reasons why 9X Pro is given a pro title. It features the Kirin 810 chipset and it is a big factor that makes this phone better than 9X. This outperforms the Kirin 710F chipset at 9X making it a better gaming device because it supports better graphics quality and higher frame rate settings. Now, one thing that you don't usually get on middle-class cellphones is a larger storage option, but that's not the case with 9X Pro. It has 6GB of RAM which is paired with 256GB of storage and if that's not enough for you, you can always get a microSD card to expand its storage.
This time, I will talk about the 16MP front camera first. This is because the front camera has greatly improved from HONOR 9X, fixing problems where your image looks faded and colorless. 9X Pro produces bright colors and surprisingly, the camera takes selfies without flaws even when the beauty level is set to 0. If you prefer selfies without a beauty effect, then this will be a problem for you. I also strongly recommend not using the portrait mode because the bokeh effect is too unnatural.
As for the rear camera settings, the 9X Pro has a 48MP main camera that is paired with an 8MP super wide angle lens and a 2MP depth sensor. This produces a very clear and very saturated color, but I find vegetables a bit too strong compared to other colors. Even so, it offers a wide dynamic range and does well in keeping the spotlight in the photo. Although switching from the main lens to a super wide angle lens, the image quality does not differ in terms of brightness and color, but you will see a great loss of detail when you zoom in on a super wide angle.
For middle class phones, 9X Pro also surprised me in its lowlight photography. Night mode offers sharper and brighter images with very bright colors, but you really need a pair of steady hands or there will be a blurred part; if you look at the KLCC photo, you will realize that the trees are completely blurred even though the landmarks remain sharp – but that is also because it is very windy and the trees sway a lot.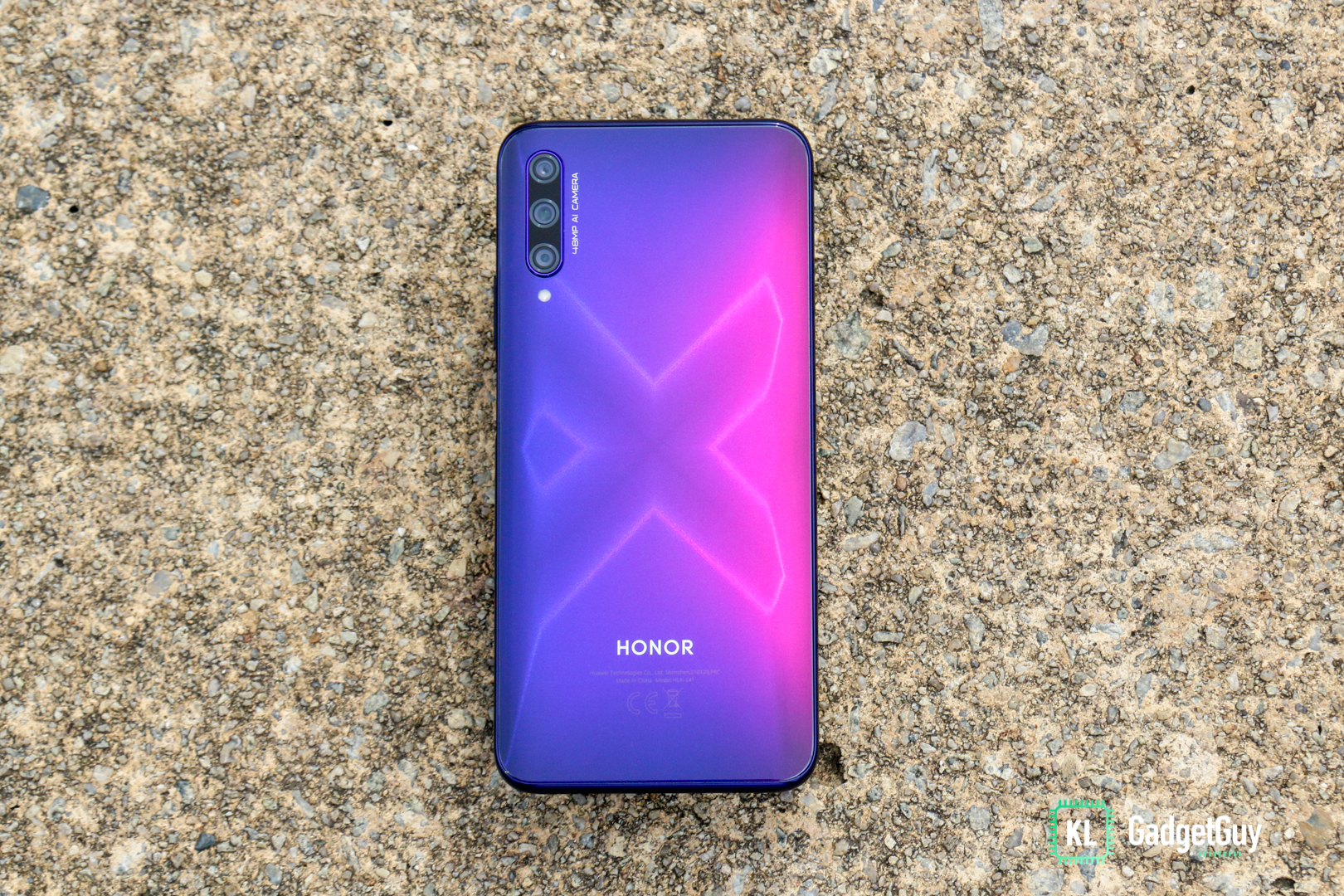 Before I forget, the 9X Pro is also more power efficient thanks to the Kirin 810 processor, taking me to my next point – battery life. The 9X Pro has a 4,000 mAh battery – nothing out of the ordinary – but surprises came as soon as I started playing games. I played Mobile Legends: Bang Bang for two consecutive hours and battery life only dropped by 20% – I call it winning. This phone can easily last for two days even though I include a game playing session, but there is one thing that needs to be improved and that is fast charging support. Even though the 9X Pro is a middle class phone, I hope it has faster charging – than the current 10W charging.
Decision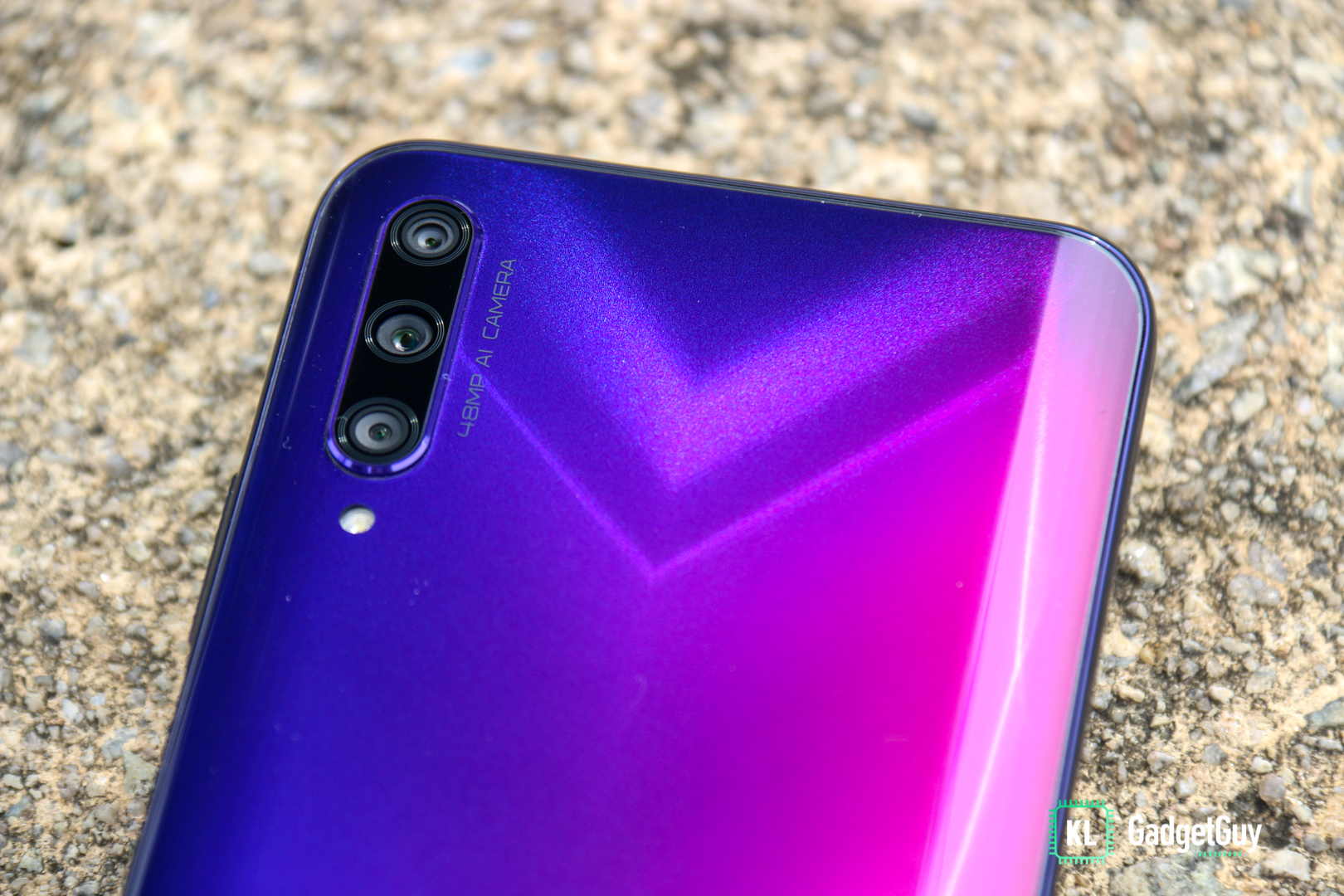 At a price of RM999, the HONOR 9X Pro is a good choice for those who want a middle class phone that can handle games well and lasts long. While there is no doubt that HONOR 9X Pro wins over 9X, it has one weakness that cannot be ignored – no longer using Google Mobile Services. That being said, HUAWEI expands AppGallery and there are many applications that can be sideloaded so that it all boils down to how important and dependent you are on Google applications like Gmail, Google Drive and Google Maps.
The good one

Battery life lasts
Good appearance
Better selfies
Good lowlight photos
Aesthetically pleasing
Not so good

Lack of AGM
Bad visibility in the sun