Although the new Mac mini with only the M1 chip can only be used for Gigabit Ethernet, Apple has listed multiple M1-based Mac mini logic boards and 10 Gb Ethernet for Apple authorized service providers in the internal parts list.

For each Mac mini logic board with Gigabit Ethernet in the parts list obtained by MacRumors, there is a corresponding logic board with 10 Gigabit Ethernet: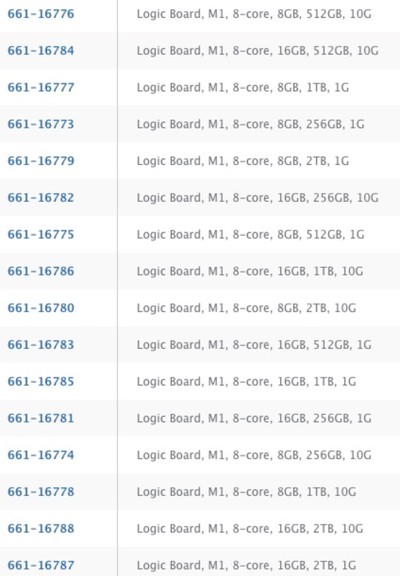 Although these boards can be ordered (in limited quantities), the reason is not yet clear. There are many possibilities, including Apple incorrectly listing the parts or before deciding not to offer the 10 Gigabit Ethernet option. Logic boards can also be designated for special situations, such as corporate use. Apple can also choose to release an M1-based Mac mini with 10 Gigabit Ethernet later.
Apple now continues to sell Intel-based Mac mini models with optional 10 Gb Ethernet.